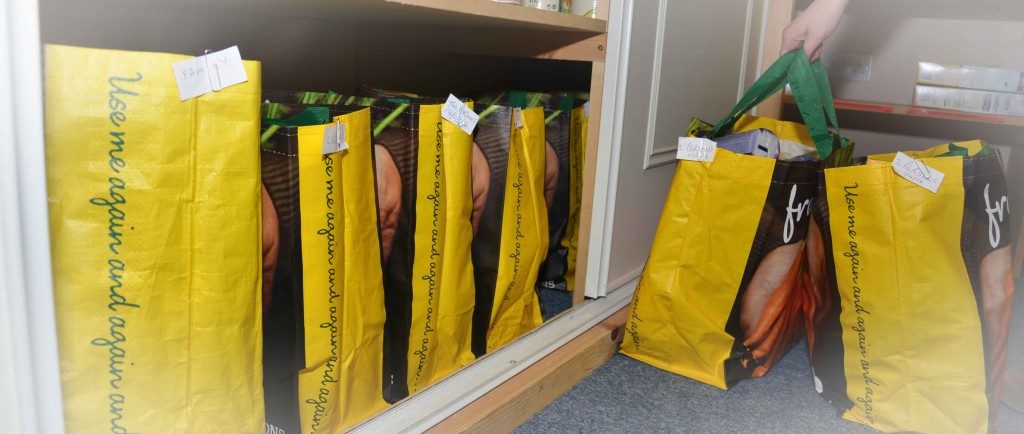 The larder's purpose is to provide a bag of food when people have no money for food.
This is an emergency service to provide short term help in times of crisis.Clients may be allowed up to 6 referrals a year.
TO APPLY
Those in need of our help are referred to us by our Accredited Agencies:
Chard covid19 support group
SSDC Social services; Citizens Advice Bureau; NHS Village Agents; Community Agents; Churches providing the Lord's Larder stocks, and other organizations.
They will asses your situation and decide with you to issue a REFERRAL FORM
TO COLLECT YOUR FOOD BAG.
Take the completed REFERRAL FORM to the Forefront Community Centre at 42 Fore Street, Chard
(opening hours are Tuesday 11.00 am to 1.00 pm. & Thursday 11.00 am to 1.00 pm).
You will be served by our volunteers in a friendly and non-judgmental way – we know there are many reasons why people need a little extra help at times.
We prepare bags to meet the needs of single people, smaller and larger family too.
————————————————————————————————
REFERRAL FORM.
Only accredited agencies can apply for copies of the form through our admin address.
The form is not issued to private individuals.